Keynote Presentations
Keynote Presentation: Finding Hope in a World That Always Changes!
Dr. Tami West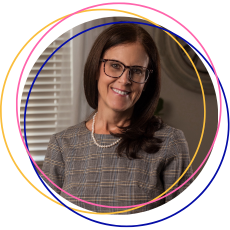 Thursday, June 15
8:00 a.m. – 9:15 a.m. ET
Stress Expert and "The Funny Motivational Speaker," Dr. Tami West uses her entertaining and compelling style to shine a new light on how to transform your life and discover solutions to life's challenges. Her passion stems from a lifelong battle with an anxiety disorder which has uniquely equipped her to teach, encourage, and motivate others. Tami has worked in a variety of industries including healthcare, school nutrition, corporate sales, and a 10-year stint as a public-school teacher. In 2013 she received her PhD in human development, studying the topics of stress, emotions, and identity.   
Dr. West has spoken in 48 states across the US, as well as the United Kingdom, Australia, and New Zealand. In any given year, Tami speaks to groups with audiences consisting of anywhere from 100 to 3,000 people. Her audiences are diverse and include Danbury Federal Prison inmates, teachers and administrative assistants, and senior executives at Social Security Administration. Dr. West is the author of several successful publications including two books: The Stress Club: Life Without the Monsters and Thrive. Tami is the mother of eight in a blended family and enjoys reading historical fiction, traveling with her husband Tim and family, and watching The Big Bang Theory.
Hayden Vanguard Lectureship: CREATIVE –

C

reate

R

eal-time

E

xperience

A

nd

T

eamwork

I

n

V

irtual

E

nvironment: A Virtual Reality Simulation for Interprofessional Education
Liaw Sok Ying, PhD, MHS(ED), BHSN, ADV DIPN(NEURO), RN
Friday, June 16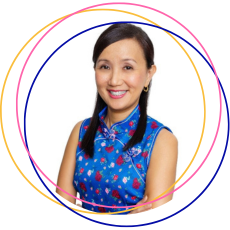 8:00 a.m. – 9:15 a.m. ET
Associate Professor Sok Ying Liaw has led an interdisciplinary team to create
a desktop virtual reality simulation known as Create Real-time Experience And Teamwork In Virtual Environment (CREATIVE).
The CREATIVE has made it possible to bring students from six healthcare courses (medical, nursing, pharmacy, physiotherapy, occupational therapy and social work) to undertake interprofessional education (IPE) in Singapore. Using CREATIVE, Sok Ying has led the team to pursue a programmatic research approach in advancing the educational innovation and research on virtual reality simulation for interprofessional education. A total of 10 peer-reviewed articles were published. Her team has successful translated CREATIVE into medicine and nursing curriculums. To date, over 2000 medical and nursing students were trained using CREATIVE. The CREATIVE has further evolved by integrating artificial intelligent (AI) agent into the virtual reality simulation.
Sok Ying's PRIME research focuses on Patient safety with emphasis on: Recognising and responding to clinical deterioration; Interprofessional collaboration and education, Manpower nursing workforce and development and; Experiential learning using simulation. She has led the development and evaluation of simulation-based educational programmes including e-RAPIDS (Rescuing A Patient In Deterioration Situation) and CREATIVE (Create Real-time And Teamwork In Virtual Environment) which were translated into curriculums and licensed to overseas institutions.
A Panel of Healthcare Simulation Experts Discussing the NCSBN National Simulation Study 10 Year Retrospective: Reflections, Lessons Learned, and Moving Forward
Maryann Alexander, PhD, RN, FAAN; Henry Henao, MSN, APRN, FNP-BC, CHSE; Pamela Jeffries, PhD, RN, FAAN, ANEF, FSSH; Suzan Kardong-Edgren, PhD, RN, ANEF, CHSE, FSSH, FAAN; Rochelle Quinn, RN, MSN, CHSE; Sandy Swoboda, RN, MS, FCCM
Saturday, June 17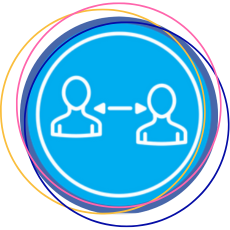 11:00 a.m. – 12:30 p.m. ET
The NCSBN National Simulation Study data collection was completed in 2013 is now 10 years old. This panel composed of the study research team, a representative from the NCSBN, and some of the site coordinators, will look back on what it was like to plan and participate in the study. The ramifications for study sites and the study impact on the NCSBN and future planning will be discussed. The NCSBN plans for future, if any, simulation research, will be shared.
Discuss a high level overview of the NCSBN Sim Study and findings.

Describe site coordinators' experiences and lessons learned from their study participation.

Reflect on the ramifications of the study in the US and worldwide.
Why would someone want to attend? The NCSBN National Simulation Study had a profound effect on simulation education in the US and the world. The why, who, how, and what of the study will be reviewed. The NCSBN plans for future simulation studies, if any, will be discussed.