Healthcare simulation standards endorsement
PURPOSE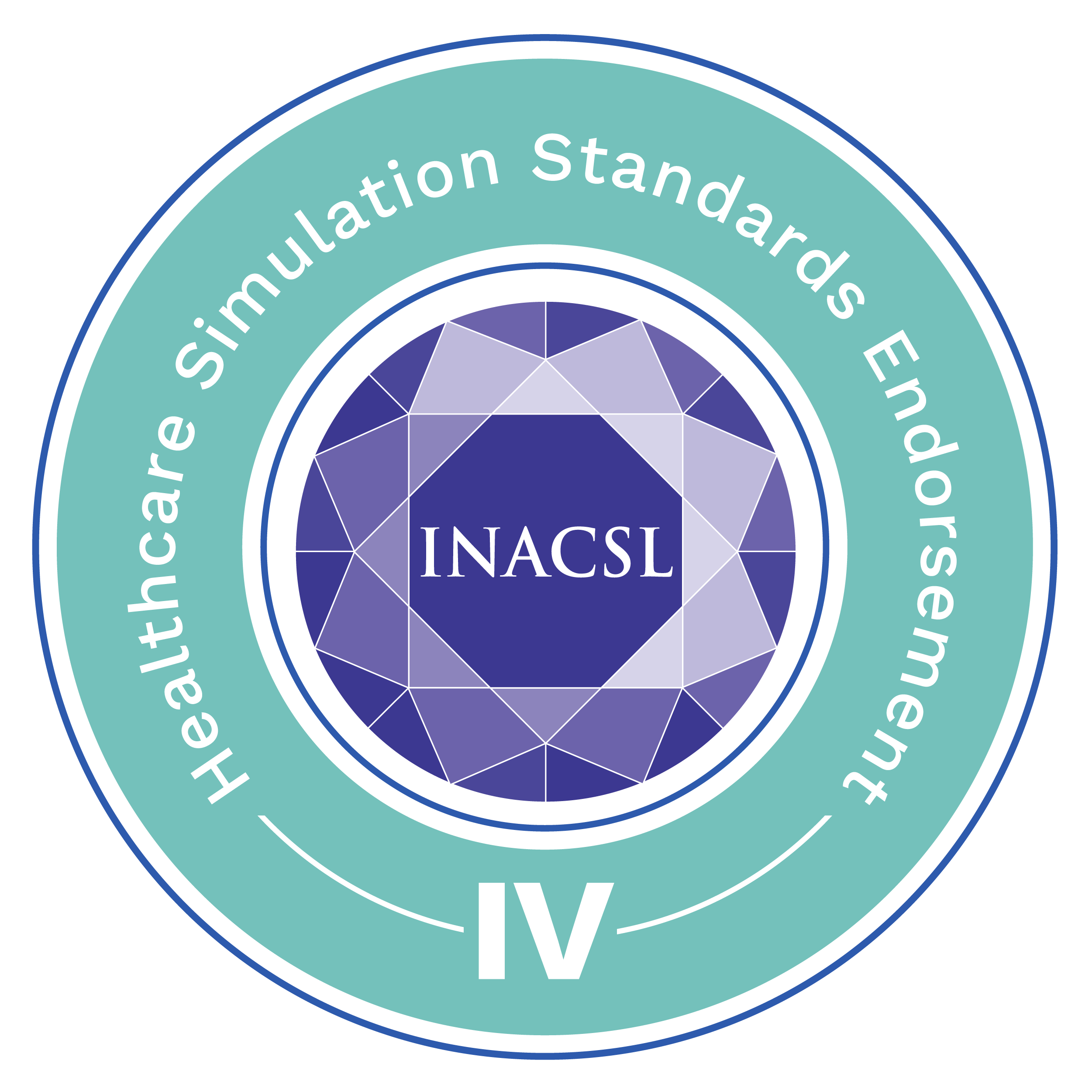 INACSL's Healthcare Simulation Standards Endorsement is designed to recognize healthcare institutions and practices that have demonstrated excellence in applying all four of the following simulation standards from the Healthcare Simulation Standards of Best PracticeTM (HSSOBPTM) in their educational simulation programs:
Prebriefing: Preparation and Briefing
Facilitation
Professional Integrity
Debriefing
The Healthcare Simulation Standards guides the integration, use, and advancement of simulation-based experiences within academia, clinical practice, and research. Recognizing the Healthcare Simulation Standards are aspirational and that context, resources, accreditation needs, and other factors may affect the implementation and attainment of the Healthcare Simulation Standards, the endorsement publicly recognizes institutions that excel in creating simulation experiences that enhance learning, promote professional development, and/or advance the science of simulation. Organizations who receive the endorsement demonstrate a commitment to pursue and sustain excellence in the aforementioned four standards, designated as the "Core Four" Health Simulation Standards.
2022 pilot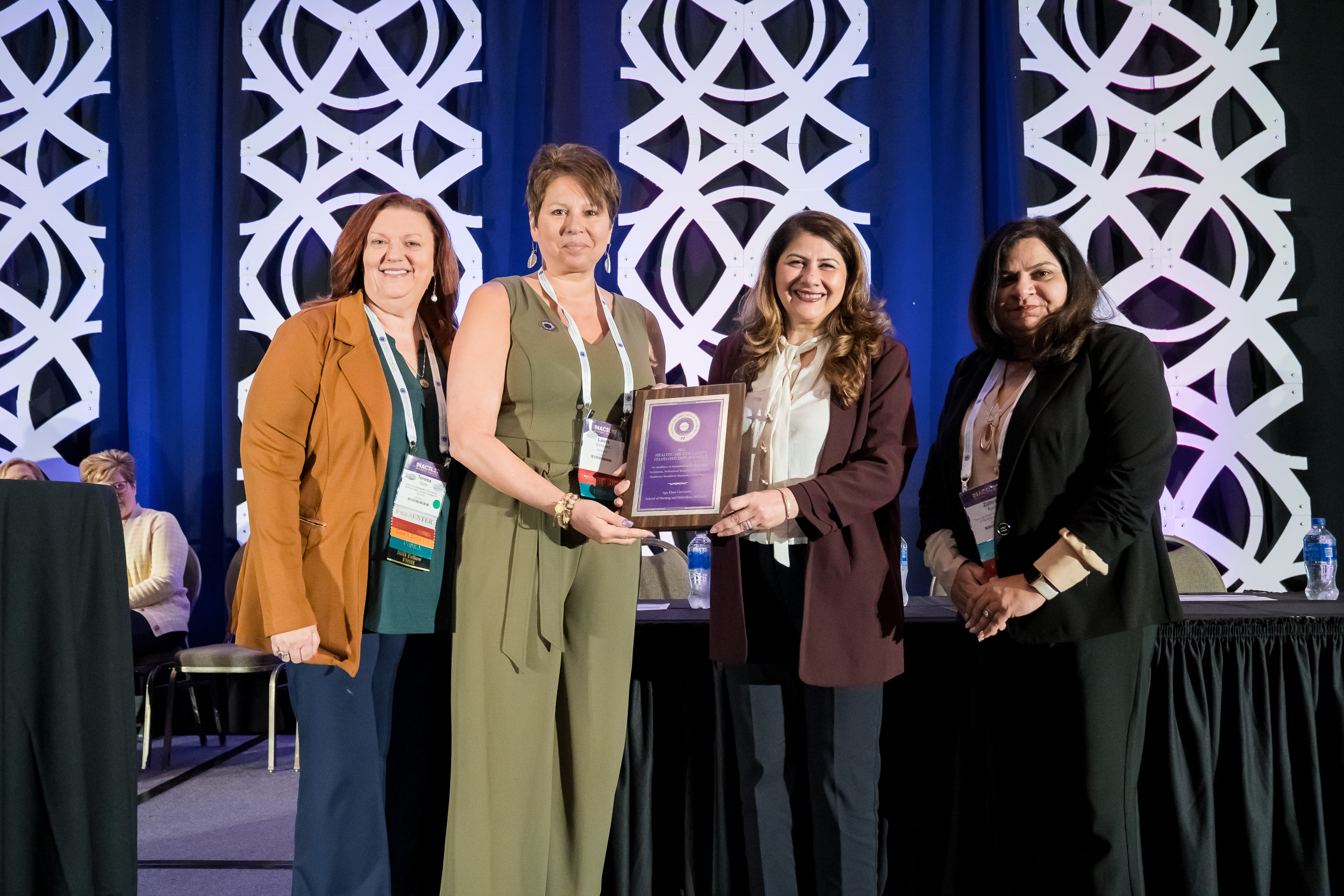 In 2022, INACSL launched a pilot program of the Healthcare Simulation Standards Endorsement. The following programs are Endorsed for 2022 - 2025.
Baylor University Louise Herrington School of Nursing
Belmont University Gordon E. Inman College of Health Sciences & Nursing
Duke University School of Nursing Center for Nursing Discovery
Pikes Peak State College Center for Healthcare Education and Simulation
School of Nursing and Midwifery (SONAM), Aga Khan University
The Ottawa Hospital
University of Central Florida College of Nursing - Simulation, Technology, Innovation, and Modeling Center
University of Oklahoma Health Sciences Center, Fran and Earl Ziegler College of Nursing
Villanova University M. Louise Fitzpatrick College of Nursing, Simulation and Learning Resource Center
INFORMATIONAL WEBINAR
Please click the button below to access a recording of the informational webinar provided on Wednesday, August 24, 2022.
CALL for letterS of intent
The deadline to submit letters of intent has now passed. The next call for letters of intent will be spring 2023. Those who submitted their letters for this Endorsement cycle will be contacted about next steps for submitting their applications.
application
To prepare for the application, it is essential that you review the application guidelines and criteria found here or at the button below. Programs are highly encouraged to begin collecting exemplars now; do not wait for the application to open.
As part of the application, programs will be asked to upload one combined PDF file of suitable evidence (examples of which can be found in the guidelines document). The document should include a table of contents and a one-to-two page rationale that summarizes how the submission demonstrates the program's adherence to the Core Four Healthcare Simulation Standards.
If submitting videos, the document should include hyperlinks to where the videos can be found. These could be separate links to videos hosted on a site, such as YouTube or Vimeo, or it could be one link to a repository of videos using a storage application, such as Dropbox or Google Drive. If password protection for the videos is required, please create a single username and password that can be shared with the reviewers.
application timeline
| | |
| --- | --- |
| August 25, 2022 | Submission of letters of intent open |
| September 16, 2022 | Reviewer training meeting |
| September 30, 2022 | Letters of intent due |
| October 3, 2022 | Application opens |
| October 27, 2022 | Reviewer meeting for interrater reliability |
| October 31, 2022 | Applications due |
| November 3 - 30, 2022 | Reviewers complete individual evaluations |
| December 8 - 14, 2022 | Reviewer meetings to discuss evaluation results |
| December 16, 2022 | All decisions and notifications to have been made |
PRICING
INACSL is committed to ensuring all simulation education professionals have access to our programs. International pricing for the Healthcare Simulation Standards Endorsement allows institutions to apply at a rate consistent with their location. Click here to view pricing categories by country. 
Country Category
Filing Fee
Paid with submission of letter of intent.
Application Fee
Paid with submission of full application packet.
A
$150 USD
$2,500 USD
B, C, D
$100 USD
$1,500 USD
GOALS AND BENEFITS
Facilitate sustained application of best practices to simulation experiences and programs.
Recognize all varieties of simulation-based experiences, including skills training, low-fidelity to high-fidelity, Augmented Reality (AR)/Virtual Reality (VR), distance, manikin-based, various types of technology, etc.
Facilitate positive changes that improve simulation based on the application of evidence-based practices and research.
Encourage ongoing performance evaluation and improvements within simulation programs.
Improve healthcare education and patient safety through the promotion and practice of high-quality simulation.
DESIGNATION PERIOD AND RENEWAL
Accepted institutions receive the endorsement for three (3) years, at which point, they may reapply for the endorsement for an additional period of five (5) years.
Institutions who have partially met the criteria may receive a conditional endorsement and will be given one (1) year to resubmit along with a filing fee and be reevaluated for receiving the official endorsement.